Rear Window® offers a convenient way for theater owners to make movies accessible to hearing-impaired customers at every performance. The patented Rear Window System makes it possible for cinemas to provide closed captions for those who need them, without displaying them to the entire audience and without the need for special prints or performances.
IN THE NEWS
October 2010 – "A Reel Deal for Blind, Deaf: Prodded by attorney general, theaters offering more gear to help the disabled enjoy films" 
Read the full article by Johnny Diaz of The Boston Globe here.
July 2010 – Theatre Agreement Increases Accessibility for Hearing and Visually Impaired:
"As the nation celebrates the 20th anniversary of the passage of the Americans with Disabilities Act, hearing and visually impaired residents of Massachusetts will gain greater accessibility to movie theaters through a settlement reached by Attorney General Martha Coakley with the three largest movie theater chains in Massachusetts."
View full press release from Attorney General Martha Coakley's office here.
Rear Window captioning reflectors ::
This system generates reversed captions on a LED text display, which is mounted in the rear of the theater. Patrons use acrylic panels attached to their seats to reflect the captions so that they appear superimposed beneath the screen.
Boston Light & Sound® (BL&S) is the exclusive manufacturer/supplier of the reflectors used in the Rear Window system. Various models that mount in seat-arm cupholders and by other methods are available.* Generally, theatres purchase a quantity for their customers' use, but some end users purchase single reflectors for personal use at their favorite theatre. Please see our reflector catalog for specifications and pricing.
*In addition, BL&S can design and manufacture custom reflectors for special applications.
DVS Theatrical ::
A second patented assistive technology called DVS Theatrical is often installed with Rear Window to assist vision-impaired patrons. DVS Theatrical provides an audio program containing the film's normal soundtrack, along with a voice describing the action appearing on the screen, via wireless headsets. Certain components of Rear Window can be reused for DVS Theatrical, providing an economical solution for theatres.
BL&S is an experienced system integrator for Rear Window and DVS Theatrical, providing complete system design, installation, and service.
Accessibility resources ::
To learn more about making movies accessible to hearing-impaired and visually-impaired people, visit the Motion Picture Access Project at www.mopix.org.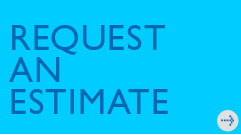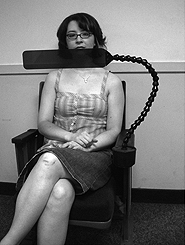 For more information about
Rear Window, DVS Theatrical, or Rear Window reflectors, contact:
Mark Grundstrom, Purchasing Coordinator
617.787.3131, ext. 107
markg@blsi.com