How we do it ::
We don't believe in cookie cutter specifications. We thrive on finding inventive solutions for the most challenging spaces. With hands–on experience designing digital cinema, HD video, film, and audio systems for many temporary installations such as film festivals, world premiere locations, and special performance events, we're accustomed to working in diverse and often unusual circumstances. It's this practical, resourceful approach that makes Boston Light & Sound® (BL&S) an expert guide for those seeking to design exhilarating audio and visual experiences.
The audio and projection consulting process
It's best to engage BL&S early in the design phase, creating a cooperative venture between the architect, acoustical consultant, BL&S, and various trades. This collaborative approach ensures that the client's presentation and audio needs are blended into the building design—helping to avoid roadblocks and costly rework.
With decades of experience in both the exhibition of movies and permanent audio installations, the BL&S team understands the nuances of what's needed to gain the best quality from film, digital cinema, and audio equipment. The team works closely with clients to understand their needs, and translates these into customized specifications for the architect.
Partnering with architects and consultants
BL&S also offers design/build installation services or bids as per consultants' specifications. Our well-equipped facility, highly skilled engineers and technicians, and vast authorized product line enable us to provide the highest professional quality installations at competitive prices.
Getting the best quality audio and projection solutions at the best price
BL&S provides practical guidance through the entire system design process. We identify system requirements and construct complete bid specifications, while coordinating our efforts with other engineers and tradesmen. When a turnkey solution is required, BL&S can provide, install, and commission the highest quality digital cinema, film projection, and audio systems anywhere in the world.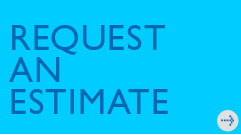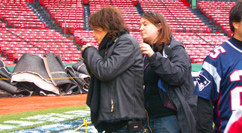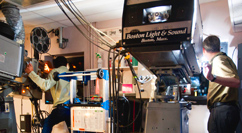 (Photo: Turner Broadcasting, Inc.)
For digital cinema, and film design and installations, please contact:
Sean McKinnon,
Cinema Installation & Production Services Dept. Manager
617.787.3131, ext. 130
sean@blsi.com
For AV integration and AV design and installations, please contact:
Jan Jones, CTS,
Audiovisual Installation Manager
617.787.3131, ext. 119
jjones@blsi.com