Turning vision into reality ::
Boston Light & Sound® (BL&S) provides optimum audio and visual experiences for theatres, stadiums, arenas, houses of worship, museums, corporate facilities, airports, and universities. For more than 40 years, our audio, digital cinema, and film consultants have helped to bring each client's vision to life. Whether you are renovating an old theatre, building a new performance hall, or outfitting a corporate boardroom, BL&S's hands-on team will help you to:
Create a premier presentation space with the highest quality image and sound, while ensuring the integrity of the facility
Circumvent expensive change orders or costly mistakes
Design audio, video, film, and digital cinema systems with a path for future growth
Specialty projection systems
As a leading projection technology company for more than 40 years, BL&S has long provided technical expertise for clients presenting everything from archival films to new releases. We have a reputation for taking on the most outlandish projects and delivering amazing results. Our engineers design, assemble, and customize equipment at our in-house machine shop to meet special projection presentation needs.
Our unique experience in large screen high-definition video displays has made us a trusted technical advisor for Telluride, Sundance, Doha Tribeca, and other major film festivals around the world. We also install specialty projection systems for high-profile performing arts venues and cinemas, such as the Boch Center, El Paso Plaza Theatre, and Coolidge Corner Theatre.
Digital cinema presentation
We help clients incorporate digital cinema capabilities in a seamless, scalable manner. Whether you're looking to transition from film to digital or add digital media to your existing presentation space, BL&S can design, install, and fine-tune the system to deliver phenomenal cinematic experiences. Our recent digital cinema projects include installations at the Museum of Fine Arts, Walker Art Center, Tivoli Theatre, FilmScene, Thalian Hall Center for the Performing Arts, Cinestudio, Dundee Theater, Harbor Springs Lyric Theatre, Tampa Theatre, Martha's Vineyard Film Society, Nantucket's Dreamland Theatre, Austin Paramount Theatre, and Emerson College's Paramount Theatre.
Pro-AV systems and integration
For more than 40 years, BL&S has provided clients with exceptional audio and video design; custom AV installations; and AV system equipment rentals, sales, and service. We're known for our ability to produce outstanding sound and visual experiences in challenging spaces. Our technical consultants design and integrate presentation technology solutions to achieve optimum sound and picture quality coupled with user-friendly functionality for each venue. We provide AV integration for new or renovated facilities such as the Institute of Contemporary Art and Boston University's Tsai Performance Center; restoration projects such as Emerson College's Paramount Theatre; and new multi-function installations such as Boston College's Cabaret Room.
Providing full audiovisual integration ::
BL&S specializes in custom projection and pro-AV work, integrating audio, digital cinema, high-definition video, and film presentation solutions. Contact one of our technical consultants to discuss how we can make your presentation space look and sound spectacular. Learn how we do it.
BL&S technicians hold professional certifications, including AVIXA CTS® (Certified Technology Specialist), AVIXA CTS-Installation
and AVIXA CTS-Design.
Learn more about BL&S's technical capabilities here.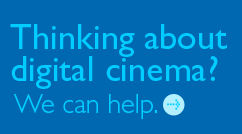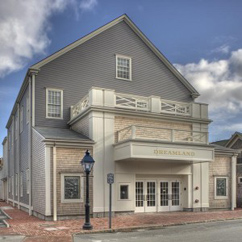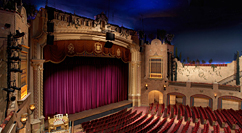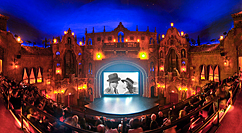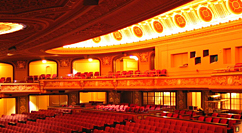 (Photo: Robert Daniel)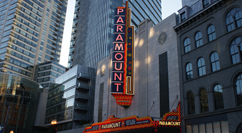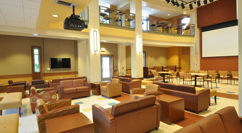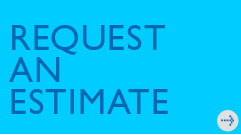 For digital cinema, and film design and installations, please contact:
Sean McKinnon,
Cinema Installation & Production Services Dept. Manager
617.787.3131, ext. 130
sean@blsi.com
For AV integration and AV design and installations, please contact:
Jan Jones, CTS,
Audiovisual Installation Manager
617.787.3131, ext. 119
jjones@blsi.com